Sunset on Mt. Bachelor

(#4-2020) 7x5 oil on Masonite


This scene is only a mile from where I live. In the summer, thunderstorms come ripping through the High Desert, creating some amazing skies. Sadly, all of these open, desert spaces in Bend are filling up with housing developments. Soon, they will all be gone.
This painting is
FOR SALE: $250
US.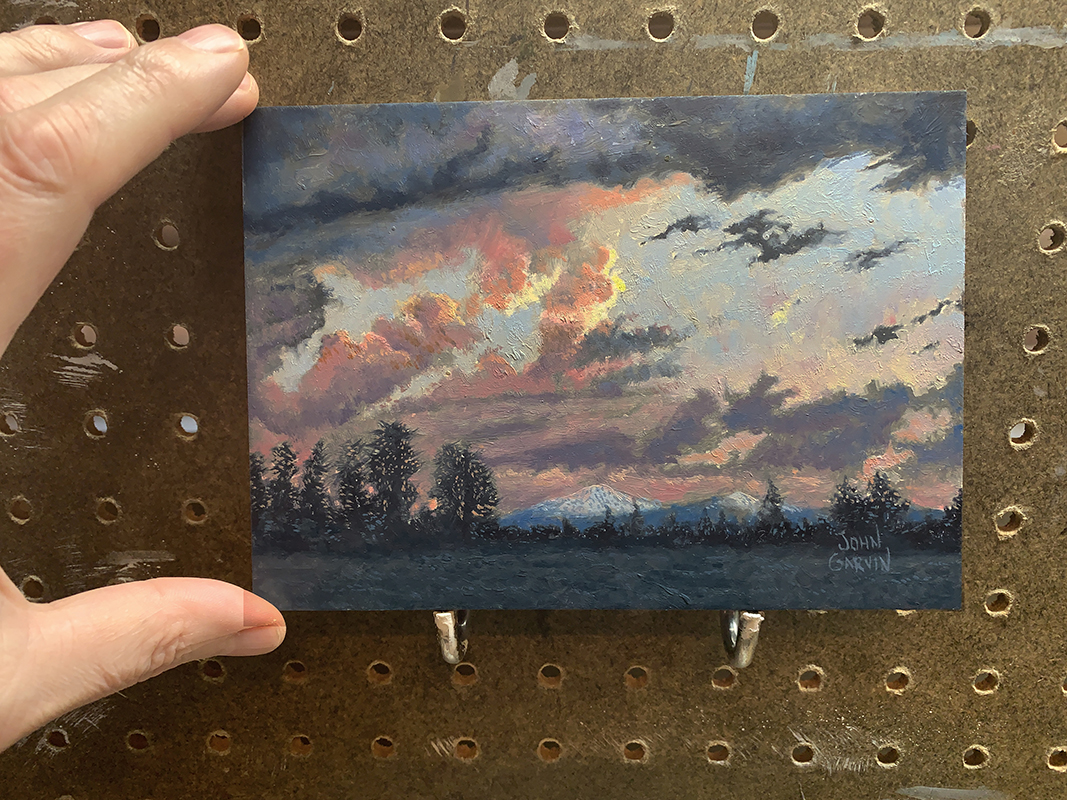 Smaller paintings give me a chance to explore different palettes and techniques for things like this sunset.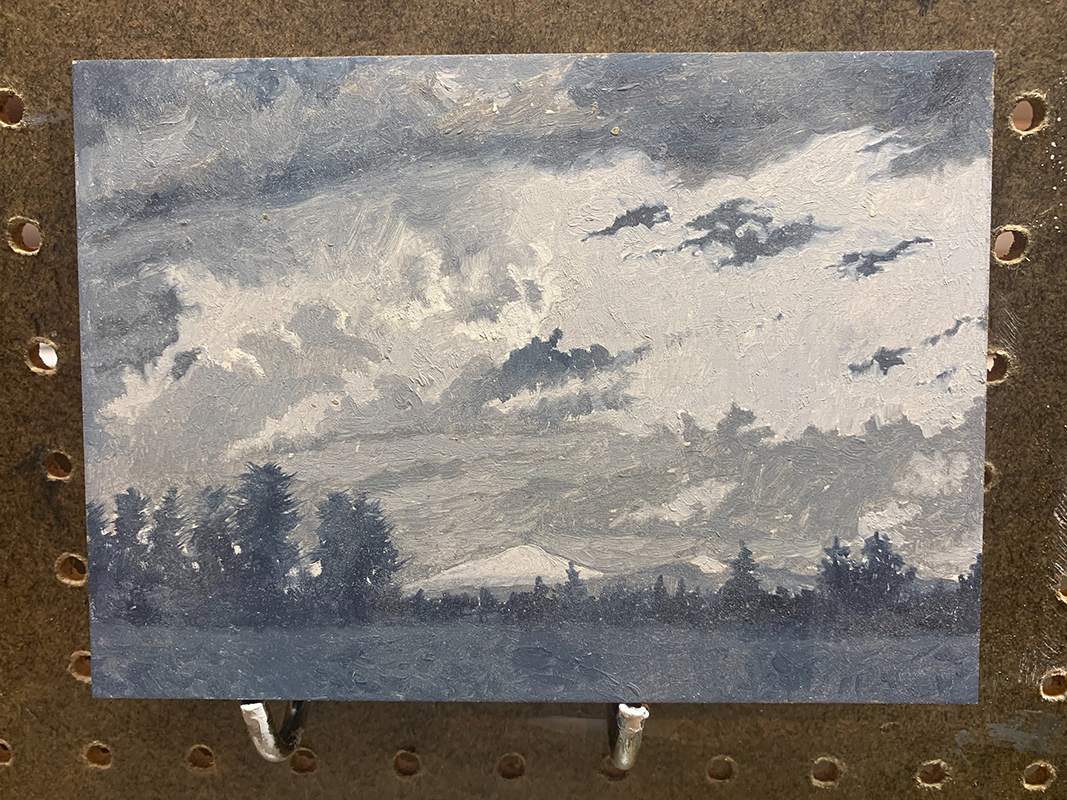 The under painting: I establish all the values in a quickly painted layer of grays and umbers. I allow this to dry completely before adding layers of color.