This painting is based on a drawing that Barks completed sometime in the 1970s. The Barks estate turned up a sheet of masonite with the drawing of the ducks already transferred to it, but for some reason Barks never completed the painting. In the 1990s Barks did complete a color-pencil drawing based on the abandoned painting.

My version keeps the characters from his composition but I've added a lot of detail to the foreground to serve as a framing device for the action... including a couple of critters based on drawings from Donald Duck FC No. 422, which the painting is based on.




It's part of a new series of paintings called "Unfinished Business," paintings based on works that Barks started but never completed.


02-2012 "Fleeing The Gilded Man" 20" x 16" oil on masonite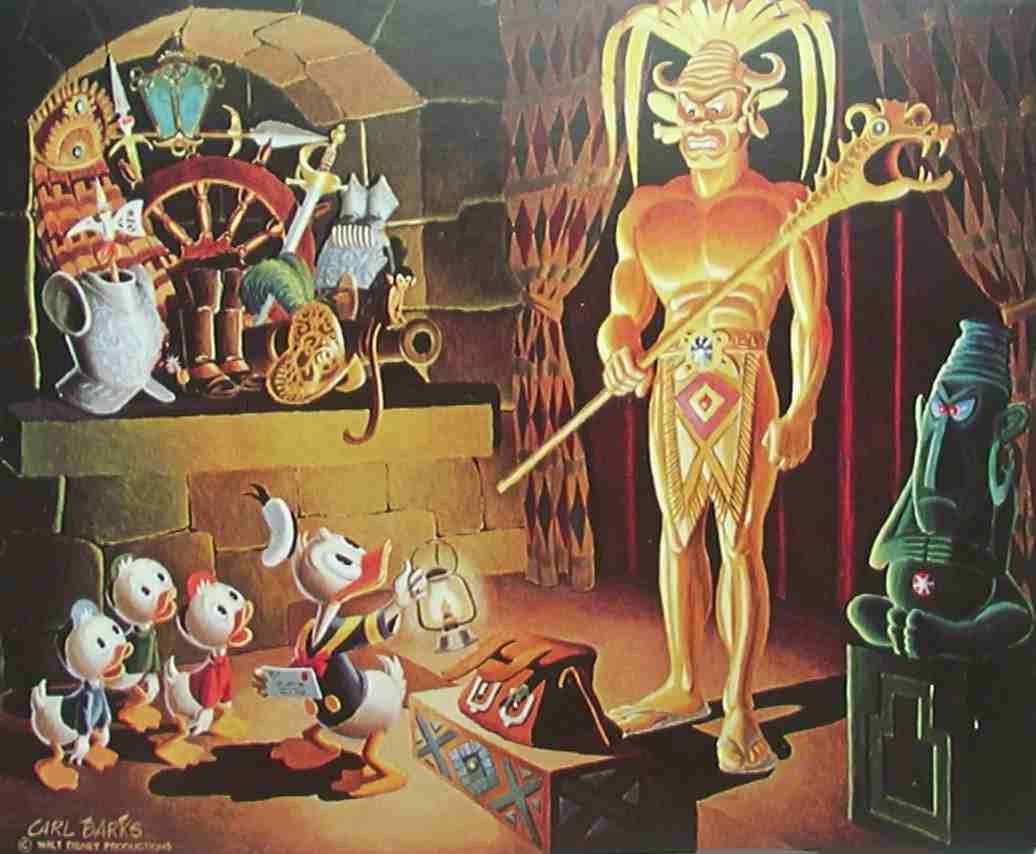 Barks's original oil painting:
"El Dorado, Gilded Man" (2-74)

Barks's drawing on masonite of an
unfinished Gilded Man subject.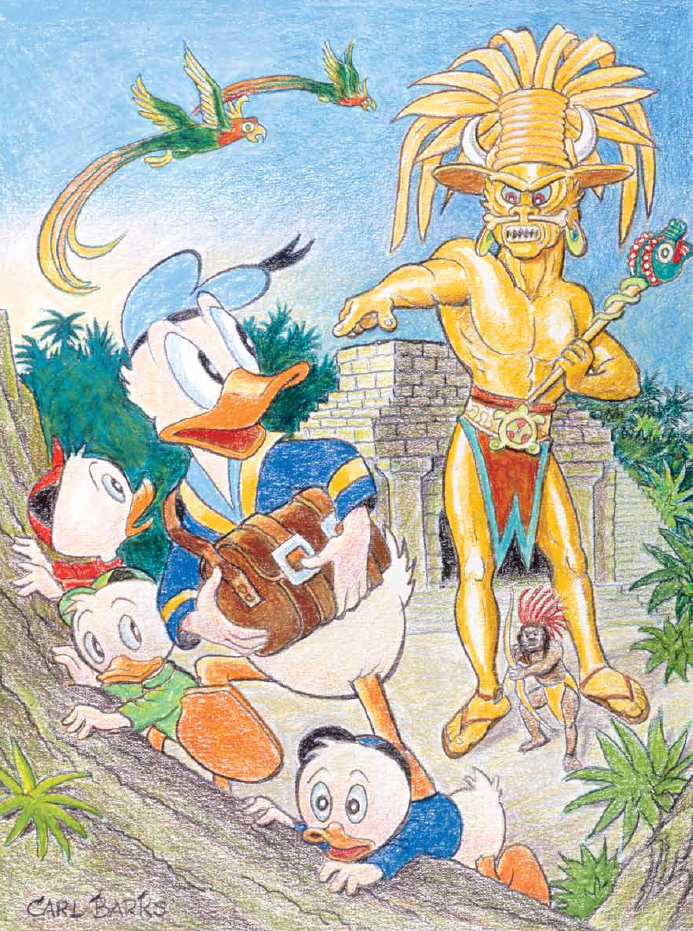 Barks's original color pencil drawing:
"In the Realm of the Gilded Man."